VoIP Business Phone Systems & Broadband Solutions
COVID-19 COMPLIANT - PERFECT FOR WORKING FROM HOME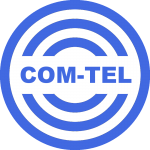 We are one of the UK's fastest growing independent Internet Telephony Service Providers (ITSP) offering a wide range of VoIP solutions for your home or business. We provide a complete internet telephony service and a range of broadband solutions to suit commercial and residential customers throughout the UK. 
Our state of the art high-tech data centres are monitored 24 hours per day making sure we deliver enterprise quality telephony services to you with an unrivaled customer support service.
We specialise in small and medium businesses and can offer great deals to new start ups and as we are truly independent we are able to offer our customers and clients some of the lowest calling rates available.
As each company has different needs, we are able to offer a bespoke service, tailoring your telephony requirements and saving you loads of money in the process. We have some fantastic deals waiting for you, so why not give us a try?
In order for our VoIP telephony to work, you need a good quality broadband service. If you live in a remote or rural location, sometimes it can be difficult to achieve a consistent, reliable internet speed. In cases like this our VoIP telephony service works perfect over satellite or 4G internet. This now gives you the option to literally work remotely, anywhere. As long as you can get access to the internet, you can use our VoIP telephony services worldwide!
If you find yourself suffering from slow internet speeds, or are in a rural area where broadband is not available, please contact us to see if we can help. Our broadband services are available throughout the UK and Europe.
---
Advanced call features are FREE on all business plans
---
---
COM-TEL Telecom are proud to offer enterprise class telecommunications and VoIP business phone systems to the UK, Europe and globally. We deliver superior low cost VoIP telephony services and offer a full range of Unified Communications solutions for your business including, video conferencing, fax and data solutions, messaging systems, hosted Voice over Internet VoIP, cloud based and on premise PBX and SIP trunks. We also offer a wide variety of hardware from some of the best known VoIP Phone manufacturers in the world like Yealink, Snom, and Fanvil and can deliver a range of IP Phones, Internet Phones and SIP Handsets at very competitive prices.
Not only do we offer an excellent customer service experience, but our status as an independent Internet Telephony Service Provider (ITSP) allows us to offer our clients affordable calling plans according to their business needs. 
Let's get connected..
Contact COM-TEL Telecom today!